How to choose special occasion flowers?
Any celebration and festivity is incomplete without the glorious presence of flowers. And this is true all over the world. Whether you're in a very hip city in New Jersey or reside in a small town of Thailand, it can be said with confidence that flowers are a part of your life. The emergence of online flower shops have made the process of selecting and buying flowers even more easier than taking a stroll through a flower-filled park!
Yet, when it comes to choosing the best and the most suitable flowers for a particular occasion, a lot of us will feel clueless. Flowers are not merely lifeless decorations, but they have unique and important meanings and symbolisms attached to them. Without knowing them, you cannot make an impactful use out of flowers.
Besides, the color, type, shape, and size of a bouquet or flower arrangement are also important factors, aside from the user's personal preferences. Keeping all these things in mind might get overwhelming at times, especially if you don't plan them in advance.
This is why here I've described a few conventional rules and traditions regarding choosing flowers based on different occasions.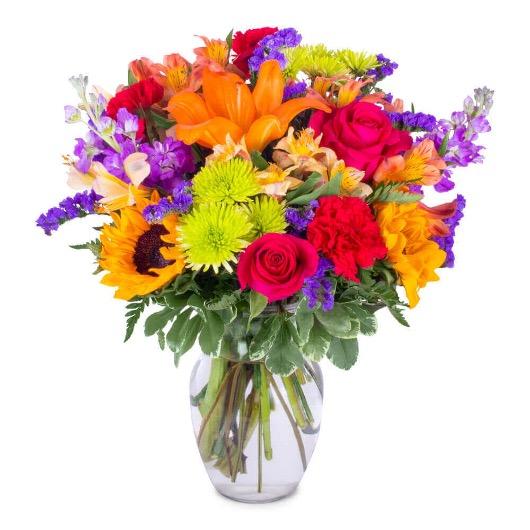 Flowers for weddings
A wedding requires flowers in various forms, including the bridal bouquet, the centerpiece, and decorations. Depending on the theme of the wedding, you can either choose a floral palette with numerous bright and beautiful colors, or stick to a single color scheme.
The selection of color schemes, types, and designs of flower arrangements also depend on the venue of the wedding. Online flower shops will give you a better idea with visuals when you're up for making a decision. If you need flower delivery in Los Angeles area or its surroundings, there are many online florists who will do a great job for you. If you're planning for an indoor wedding, then sophisticated, single-color bouquets and decorations will look great. And if you're planning for a wedding on the beach, or amidst a meadow, or over a cliff overlooking the ocean, colorful and bright flowers that give off a tropical vibe will be absolutely gorgeous.
Flowers for Romantic Occasions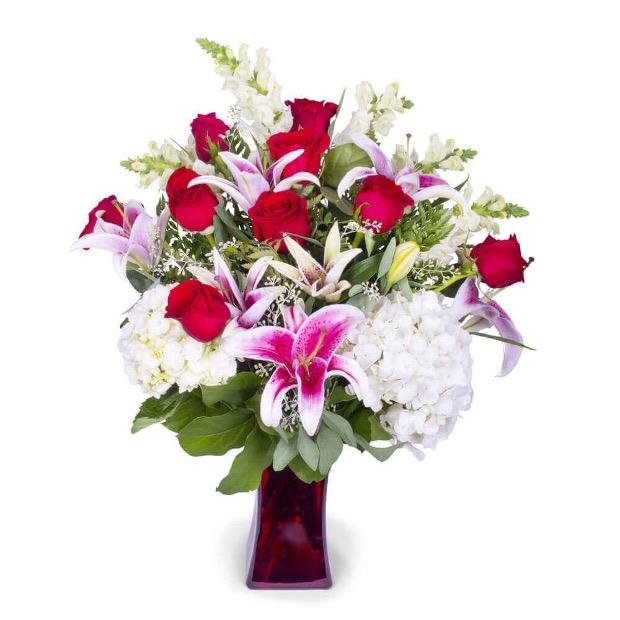 Whenever you're in need of a romantic flower bouquet, the name Rose invariably comes to your mind, isn't it? Well, it doesn't have to be so boring anymore. Nowadays, flowers like tulips, lilies, gerberas, orchids, and alstroemerias are winning hearts for their beauty and elegance, and are taking up a permanent place in the 'Romantic flowers' category.
For Valentine's Day, go with colorful and long-stemmed tulips instead. Your significant other will be blown over no doubt. Make first dates special with a bunch of lilies or gerberas and bring a smile to your special lady's face. Although, if you're planning to propose, classic and conventional long-stemmed red roses are still hard to beat! For anniversaries too, you can choose anything from chrysanthemums, sunflowers, gerbera daisies, carnations, and more. Forgot about your anniversary? It is very easy to get a same-day Anniversary flowers delivery at your doorstep in Los Angeles, or anywhere in the city. Online flower shops are here to the rescue.
Flowers for your mother
Moms and flowers have a special bond. Whenever you gift your mom some of her favorite flowers, you'll make her day, and week! Flowers are so intimate and special, almost like the relationship you share with her. You can gift your mom flowers on Mother's Day, her birthday, your birthday (the day she became a mom), or virtually any other day to make her happy.
Carnations, specially the white ones, have traditionally been associated with mothers since ages. However, you don't have to stick to it if your mom prefers colorful tulips or fragrant roses. There's no fixed formula to follow for moms, and gifting according to your mom's personal choice will be the best way.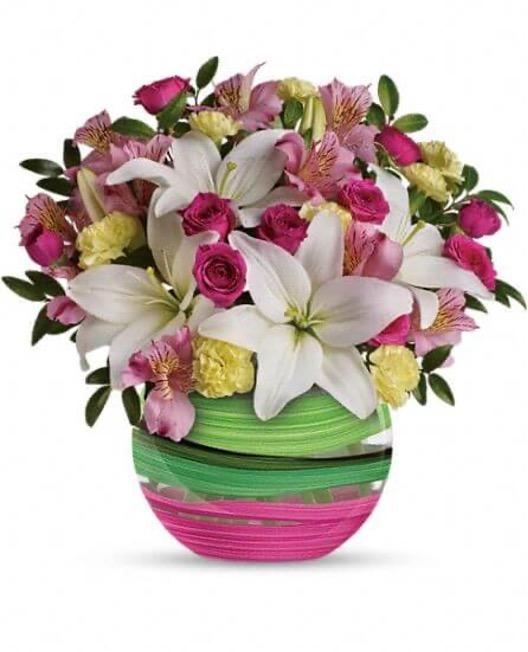 Birthday flowers
Birthdays are one of the most important occasions to gift flowers. The common norm for birthdays is choosing vibrant and colorful flowers that brighten up the mood, and flowers like Lilies, Sunflowers, Daisies, and Chrysanthemums are associated with youth, life, and new beginnings. So, symbolically too, they make great birthday gifts. However, if the birthday boy or girl likes sober and sophisticated flowers in white, blue, or pastel pink, don't hesitate to choose them. If you're getting a birthday flower delivery from online flower shops, choose the exact date of the event to ensure maximum freshness of the flowers.
If you're planning to pick flowers for a newborn baby, you can go with gender-based colors- pink for the girl and blue for the boy. Offbeat flowers like peonies, hydrangeas, or orchids will also be great choices.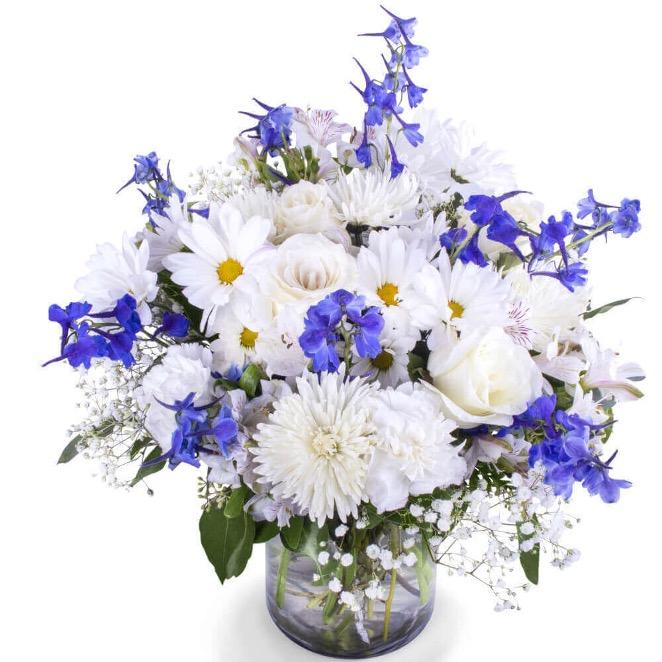 Sympathy flowers
Sympathy flowers for occasions like funerals or memorial services are commonly chosen from lighter shades like white, blue, pink, or yellow. But nowadays, funeral sprays or centerpieces in colorful and bright shades are also very common. In fact, gifting such bright and colorful bouquets to the family of a deceased person will help overcome the grief and look towards a better future. After all, good byes are hard, but inevitable. So, the best we can do is preserving them in our memory and carry on with our lives.
So, this is how you choose flowers for different occasions. If you're intending to send a message with your floral gift, make sure that the flower meanings match with your emotions. That's all it is about.